Background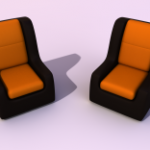 The consultation is intended for managers whose jobs require the continuous and day-to-day use of English (business correspondence, emails, presentations, conference calls, business meetings, etc.) and concentrates exclusively on the manager's job duties and responsibilities. This training methodology is also referred to as: On-the-Job-Training (OJT).
From the initial introductory session and throughout the consultation process, the dialog between the consultant and his client is carried out in English only!
Not only is English the only spoken language during the frontal sessions, but it's also the only language to be used when emailing, talking on the phone and even when using text messaging as means of communication between the consultant and his client.
The Consultant's Role
The consultant's role is to primarily create an embracing English-speaking atmosphere – one that would allow the client to open-up and maintain self-confidence while conversing in English. This process of "breaking the speech barrier" and increasing the client's self-confidence is dealt with in the first few sessions and is very important since all the sessions to follow are based on it.
After having overcome some key verbal insecurities, the focus is shifted onto leveraging the client's Business English knowledge by performing work-related assignments, role plays, problem-solving tasks, discussions and also simulation exercises, which reproduce real life workplace scenarios and are used to assess demonstrable competencies required for successful job performance.
Length
Each session is comprised of a minimum of 2 academic hours (90 minutes). The client can extend the length of the sessions according to his/her needs. The meetings are scheduled and coordinated in advance.
Location
The private consultation sessions take place at the client's office and/or according to the client's needs.