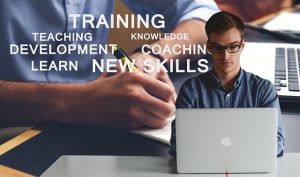 This unique 10-session program was specifically created for managers of all levels who compete in today's global market and use English as a major communication tool in their daily work (e.g. business corresponding, conference calling, small talking, presenting, etc.). The training is frontally delivered in small groups and includes a client-centered, interactive training to help participants advance their English communication competency and succeed in today's business world. By attaining a higher standard of proficiency and confidence in the use of the English language, participants will be able to enhance their business skills and develop a more professional relationship with international colleagues and clients.
Some major topics include (partial list):
Introducing yourself and your job
Business networking essentials
 The "Elevator Speech" and its significance in business
 "Situational Grammar" – the grammar needed in specific business situations
 Cross-cultural anecdotes to help you bridge the cultural gap
 Small-talk talking techniques
 PowerPoint tools and tips to WOW your audience
 Useful websites for better business speaking & writing
 Conference calls best practices
 Business case studies, exercises and much more.