Do you feel unprepared for your daily/weekly/monthly conference calls?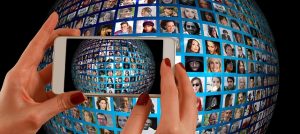 Have you often felt you had nothing to contribute during the conversation?
As you know, conference calls are used as an important tool to efficiently communicate across borders.
When English is not your native tongue, conveying precise, short and eloquent messages during a conference call becomes an even greater task many ESL (English Second Language) people find themselves struggling with.
This workshop can definitely help you function better in a conference call setting. Not only will you know what to say in different conference-call situations, but you will also be able to create a better global image of yourself in front of your international colleagues.
What is a "Conference Call"?
Why do people dislike conference calls?
Do we need to plan before we have a conference call?
Is the conference call just like any other ordinary phone call?
Conference calls – Dos & Don'ts
Emails vs. conference calls – what's more useful?
"Conference Calls" – key sentences & phrases in specific situations:

How to get the other participant's attention?
How to give opinions?
How to ask for opinions?
How to comment?
How to agree/disagree?
How to suggest & advise?
How to clarify a point?
How to ask for information?
How to ask for repetition?
How to ask for verification?
How to ask for spelling?
How to correct information?