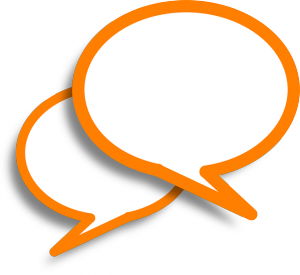 Have you ever been in a situation where you had to small talk in English but you never knew how to do it?
Having problems maintaining the flow of a small talk conversation in business settings?
Feel like you never know what to talk about in these situations?
Well, you are not alone!
Research has shown that most ESL (English Second Language) people do not like to small talk in English. Not only do they have to small talk in a language, other than their native tongue, but they also often find themselves speechless and feeling quite awkward.
This workshop helps you sharpen your small talking skills by helping you understand what is really expected of you in different business situations (e.g. small talking during meetings, small talking at conferences, small talking during a conference call, etc.).
Syllabus:
What is "Small Talk"?
Are you a good small talker?
Why are Americans great small-talkers?
Why are ESL (English Second Language) people bad small talkers?
Are we born great small-talkers?
Is "Small Talk" an art form?
Taking TSTST (The Small Talk Self Test)
Small Talk Dos & Don'ts
Small Talk Topics – what should/shouldn't be discussed?
Small Talk sentences & phrases in specific business situations:

How to show interest?
How to maintain the flow of conversation?
How to encourage the other person to talk?
How to ask questions?
What to say when you don't understand something?
What to say when you need to rephrase a sentence?
How to ask for someone's opinion?
How to agree/disagree with someone's opinion?
How to use "Small Talk" to schedule appointments?