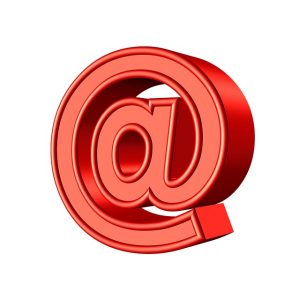 Do your emails reflect well on you and your organization?
Do you spend too much time writing your emails in English?
Are you really happy with the result before you click on "send"?
Well, we can definitely help you!
This workshop provides hundreds of user-friendly tools and tips to help you write professional, friendly and polite business emails. The tips provided can be easily implemented in all emails regardless of their content. The workshop was created following a thorough research on the problems that ESL (English Second Language) people face when writing their work-related emails in English. It includes email case studies, dynamic group interactions and many examples and simulations.
Following the workshop, the participants get a chance to continue their email training with the consultant by forwarding their work-related emails. This exercise, which is individually completed by all participants, allows the implementation of the writing tips and methods that are provided during the workshop.
Syllabus:
Producing professional and "reader-friendly" emails.
The psychology behind writing "global" emails.
Choosing the right pattern of development.
Email abbreviations & acronyms.
Business email formats and templates to enhance the "look & feel" of the email.
Studying the format for writing an effective email.
Recognizing the special needs and requirements of email readers.
Understanding cross-cultural differences between the sender and receiver.
Techniques, insights and rules of email etiquette.
Achieving results by selecting the right tone.
Better Business Grammar:
– Using correct and consistent tenses.
– Understanding the language of "Status Reports".
– Applying the right prepositions.
– Avoiding common errors and problems.
– Using an effective sentence structure.
– Applying the K.I.S.S (Keep It Short and Simple) Approach.